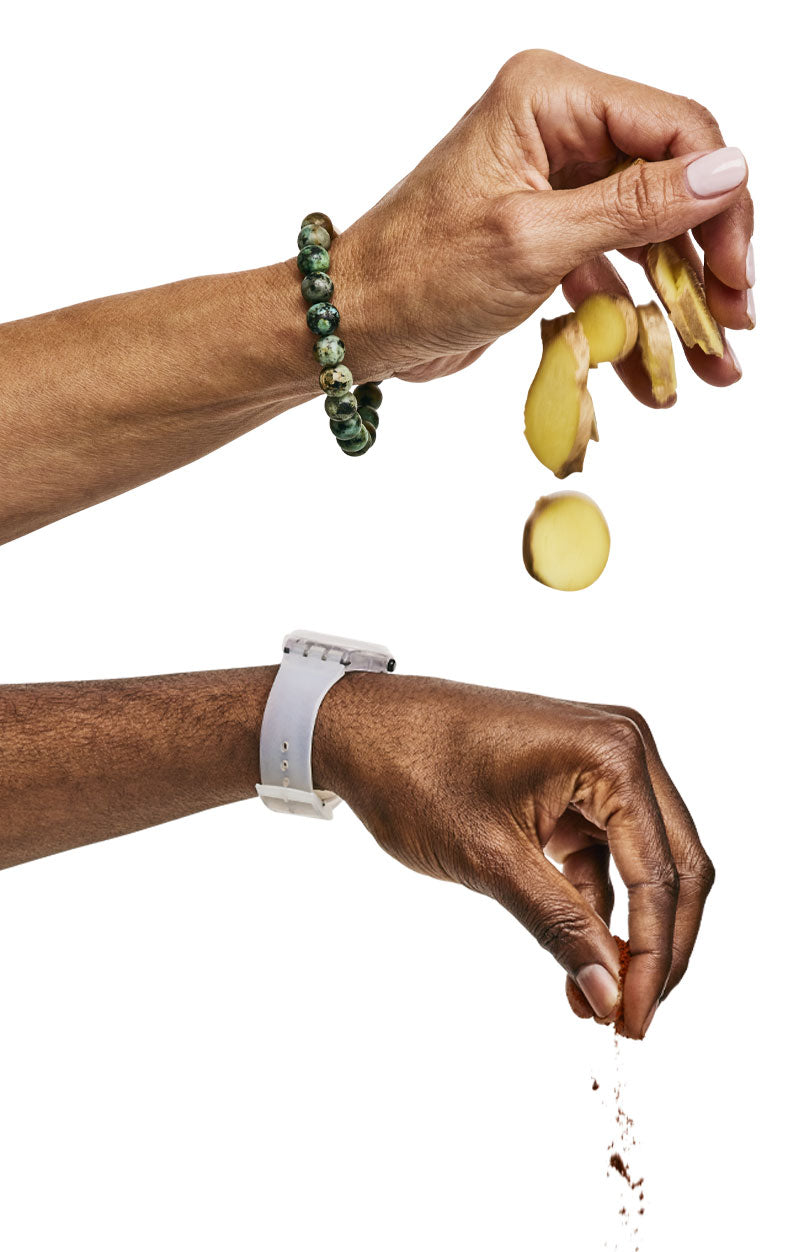 Expertly made by us
We've been working with nutritionists, farmers and in-house creators for over 10 years so we can develop, source and deliver the best that health has to offer. No shortcuts. No compromises. Ever.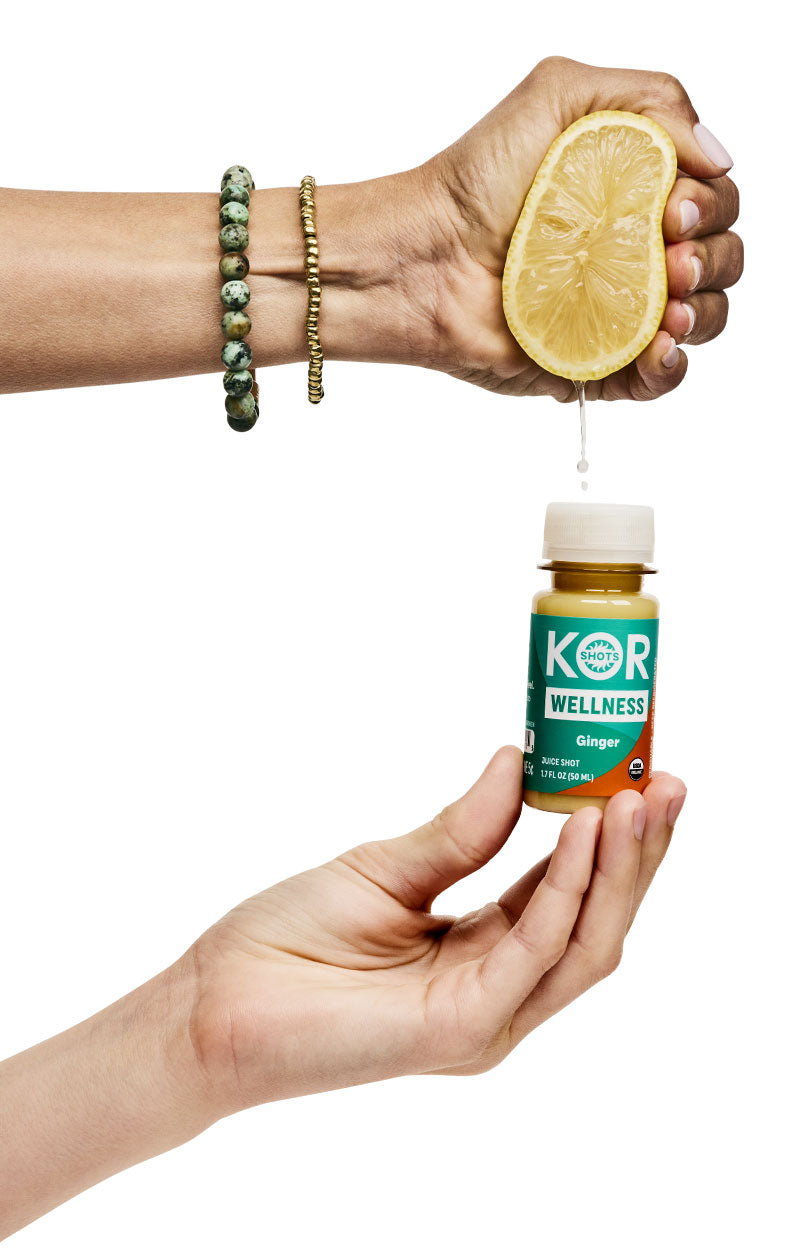 Perfectly
chosen by you
You know your health best, so mix and match any of our products to boost your nutrition based on what you need each day.

Boost Your
Daily Nutrition
Elderberry and Zinc
A sweet and smooth blend of dragon fruit and elderberry with added zinc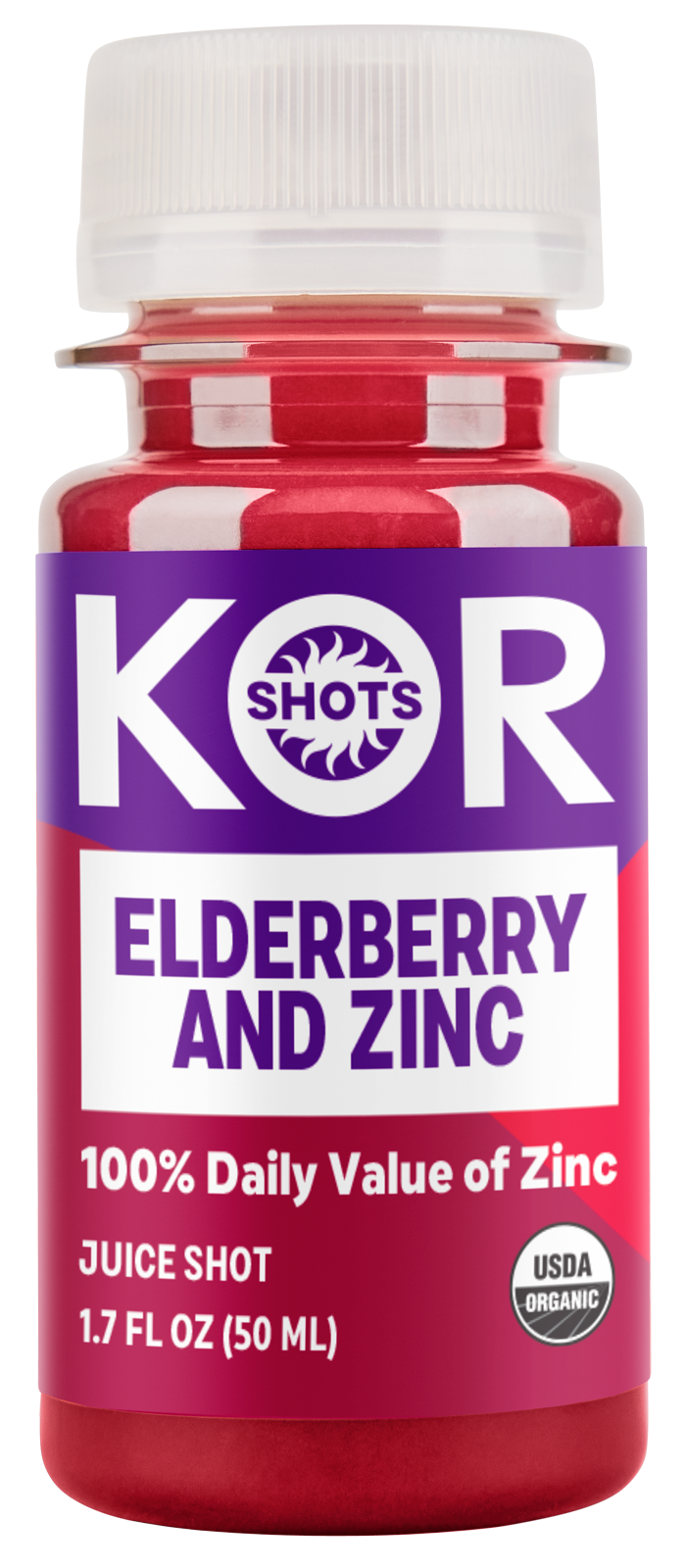 Wellness Fire
We've taken the power of our original Wellness shot & fired up the intensity a few degrees with a spicy blend of fresh ginger, fiery jalapeno, & black pepper extract, topped off with a twist of turmeric, tart camu camu juice, & tangy mandarin juice.
Jump start your day with a Wellness boost
Wellness is a one-stop shot to get all the nutritional benefits you need thanks to the small but mighty potent power of ginger.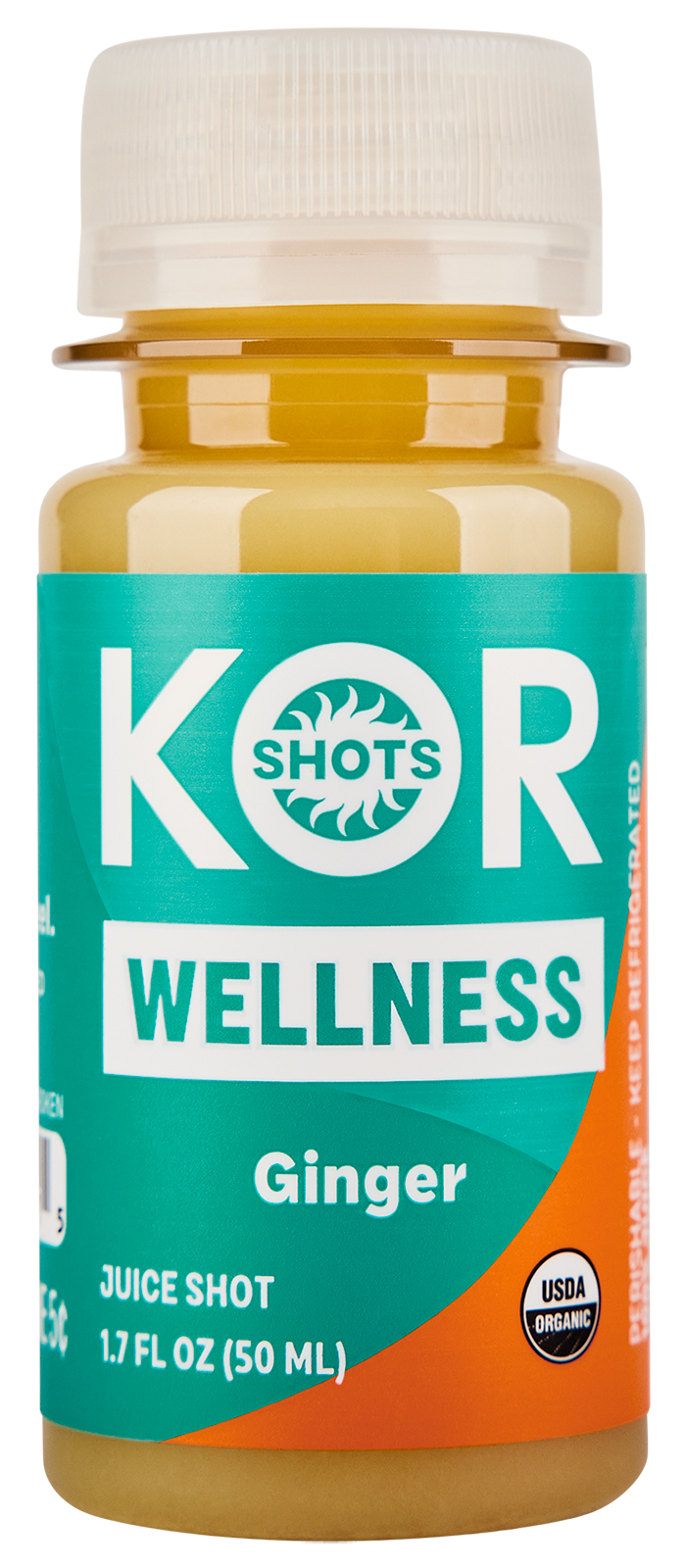 Intense Defense
A tart and spicy blend of passion fruit and habanero, with added zinc and vitamin D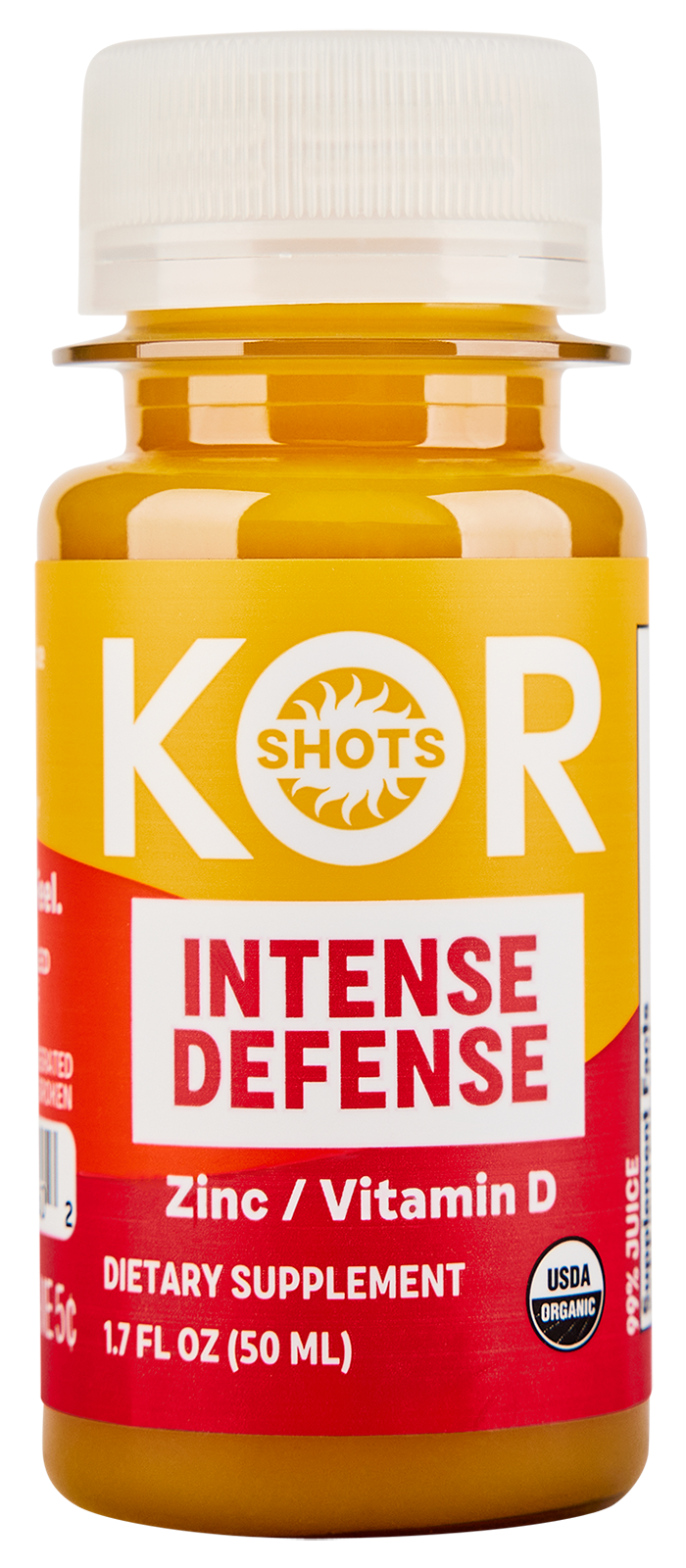 Immune +
A vitamin-C rich blend of acerola, pineapple, and a kick of ginger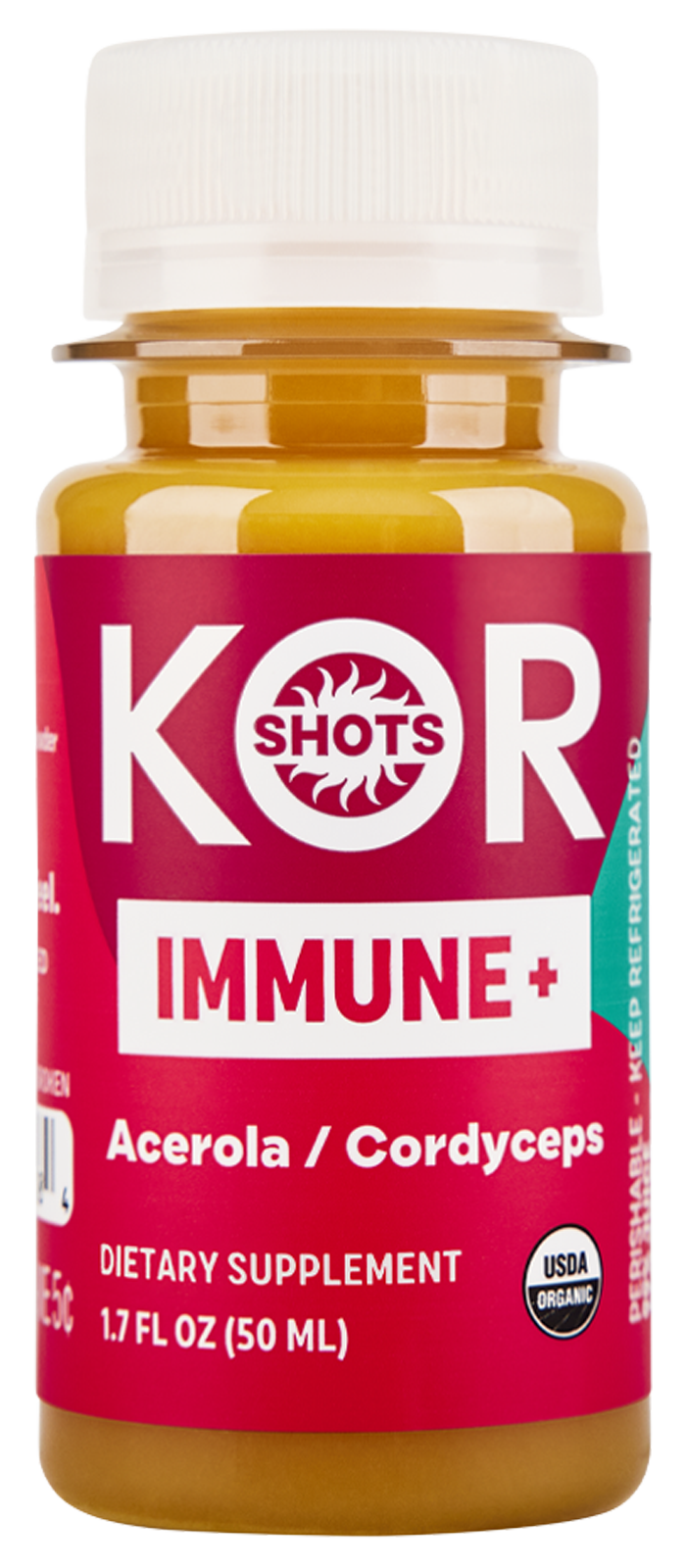 Potent-C
A bright blend of sea buckthorn and baobab for daily vitamin C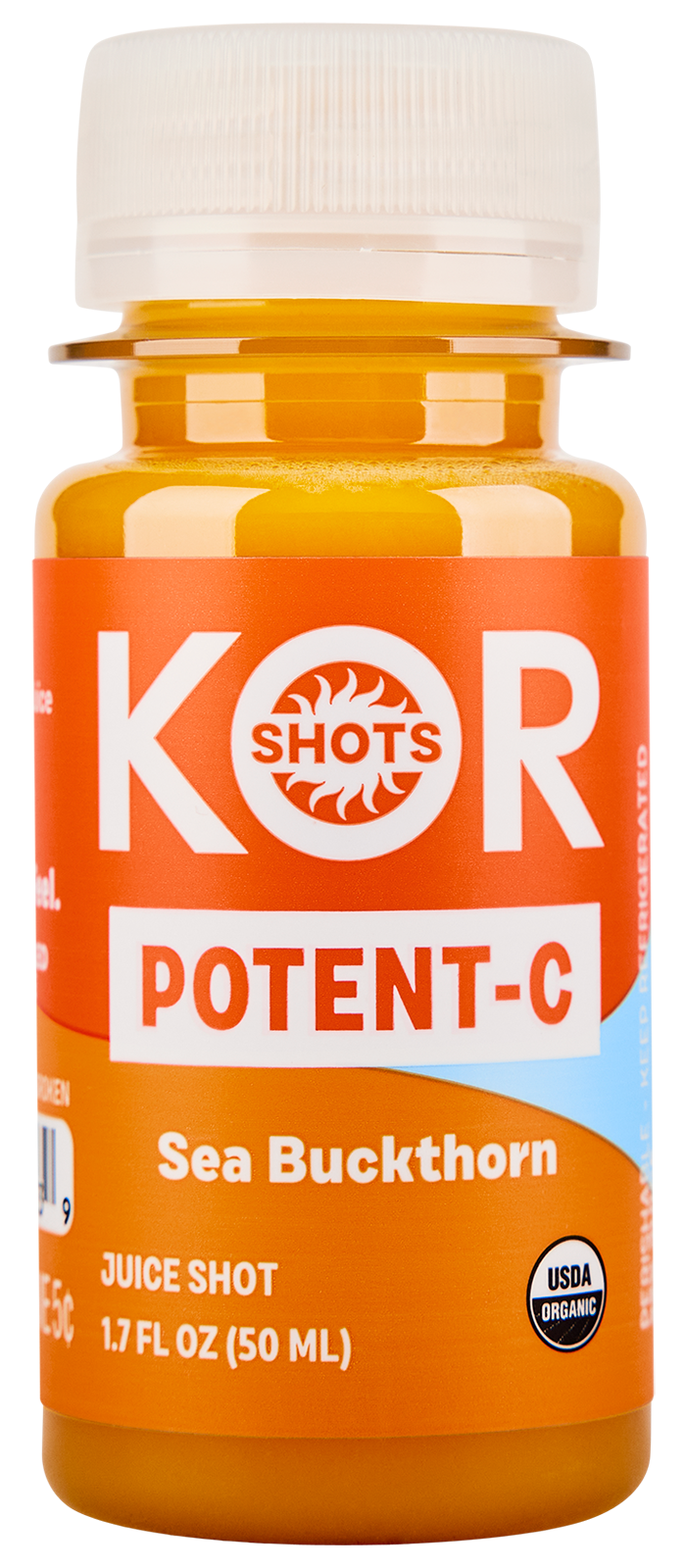 Focus Fuel
A unique blend of prickly pear and pineapple, with added bacopa
Vitality
A vibrant blend of turmeric and lemon, with a black pepper bite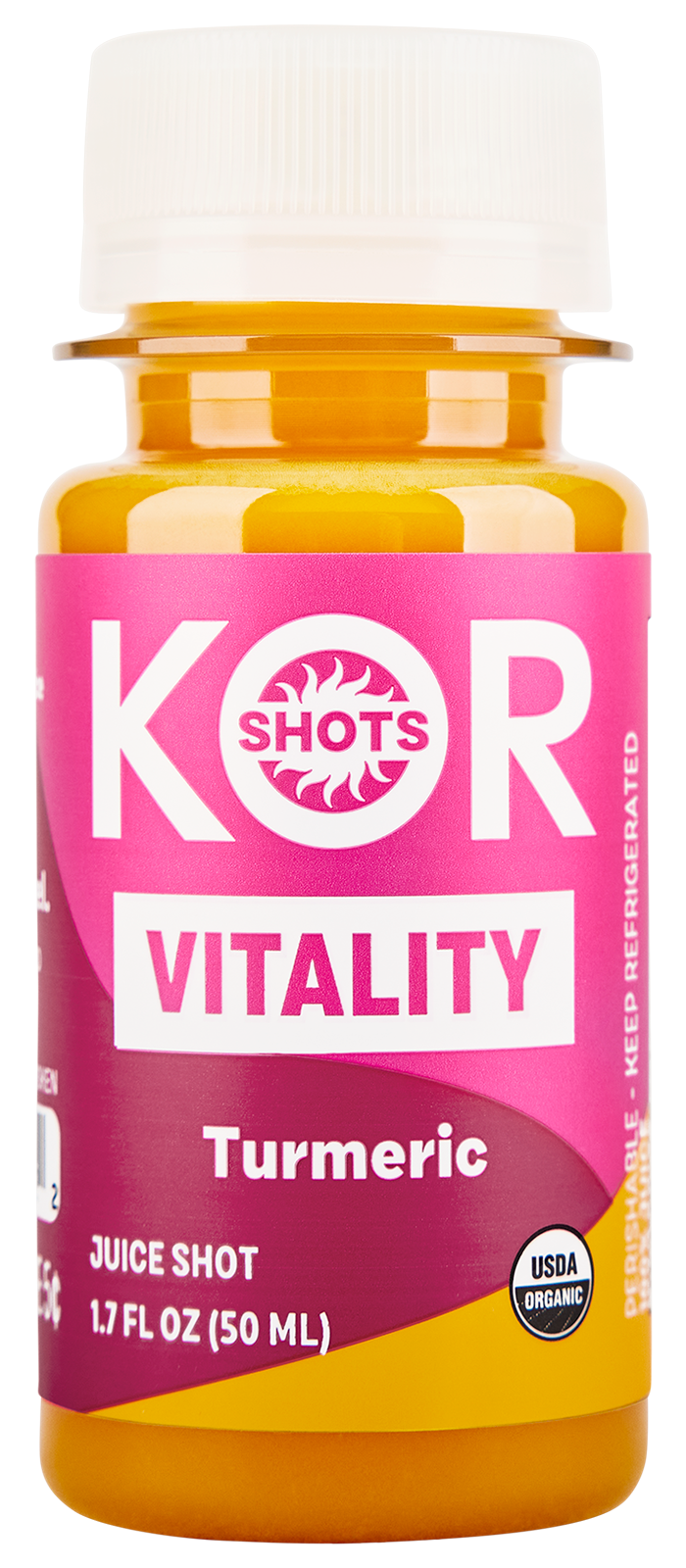 Gut Check
A smooth blend of apple cider vinegar and aloe vera, with 1 billion cfu probiotics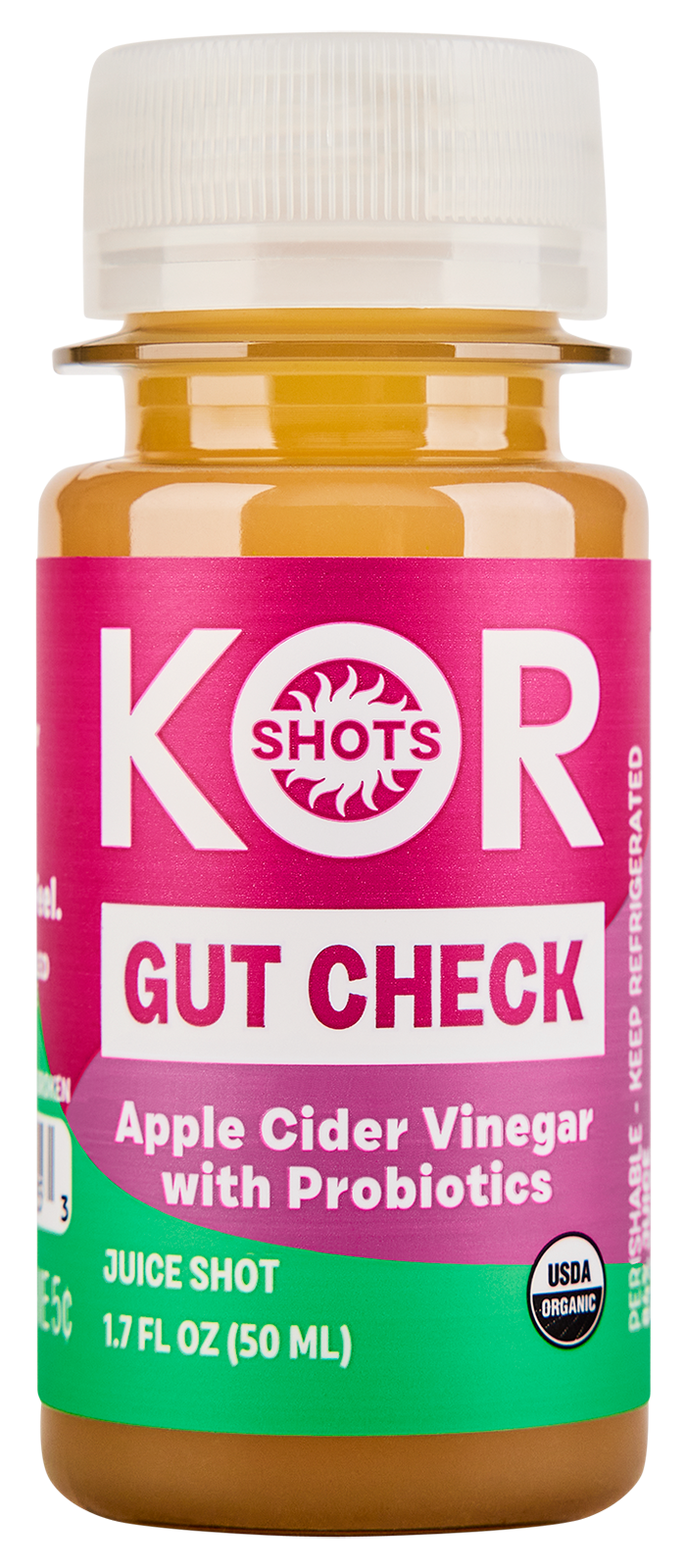 Green Up
A green-forward blend of wheatgrass and spirulina, with refreshing pineapple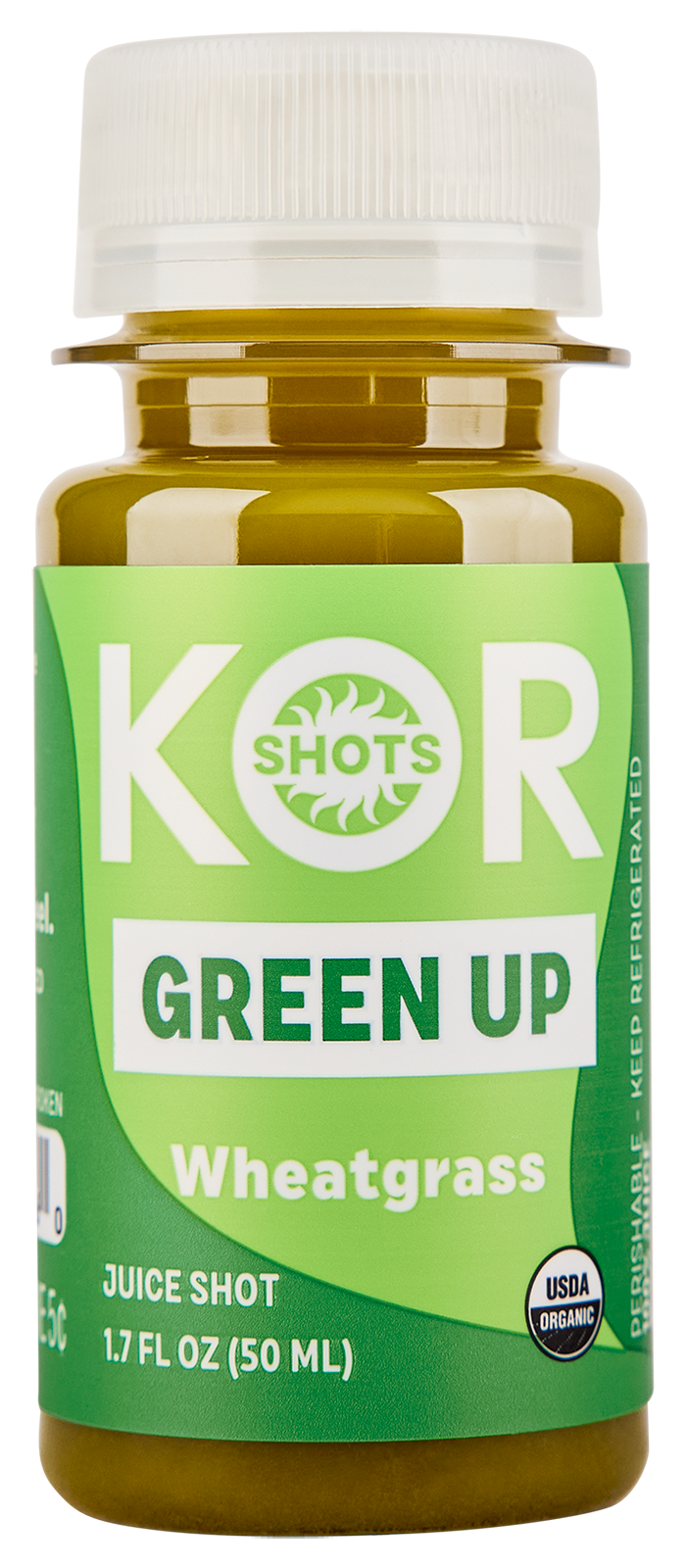 Restore
A gorgeously pink blend of dragon fruit and pineapple with added trans-resveratrol
De-Stress
A gentle blend of kiwi, lemongrass and ginger, with added passionflower
Liposomal
A sweet and smooth blend of Liposomal and vitamin C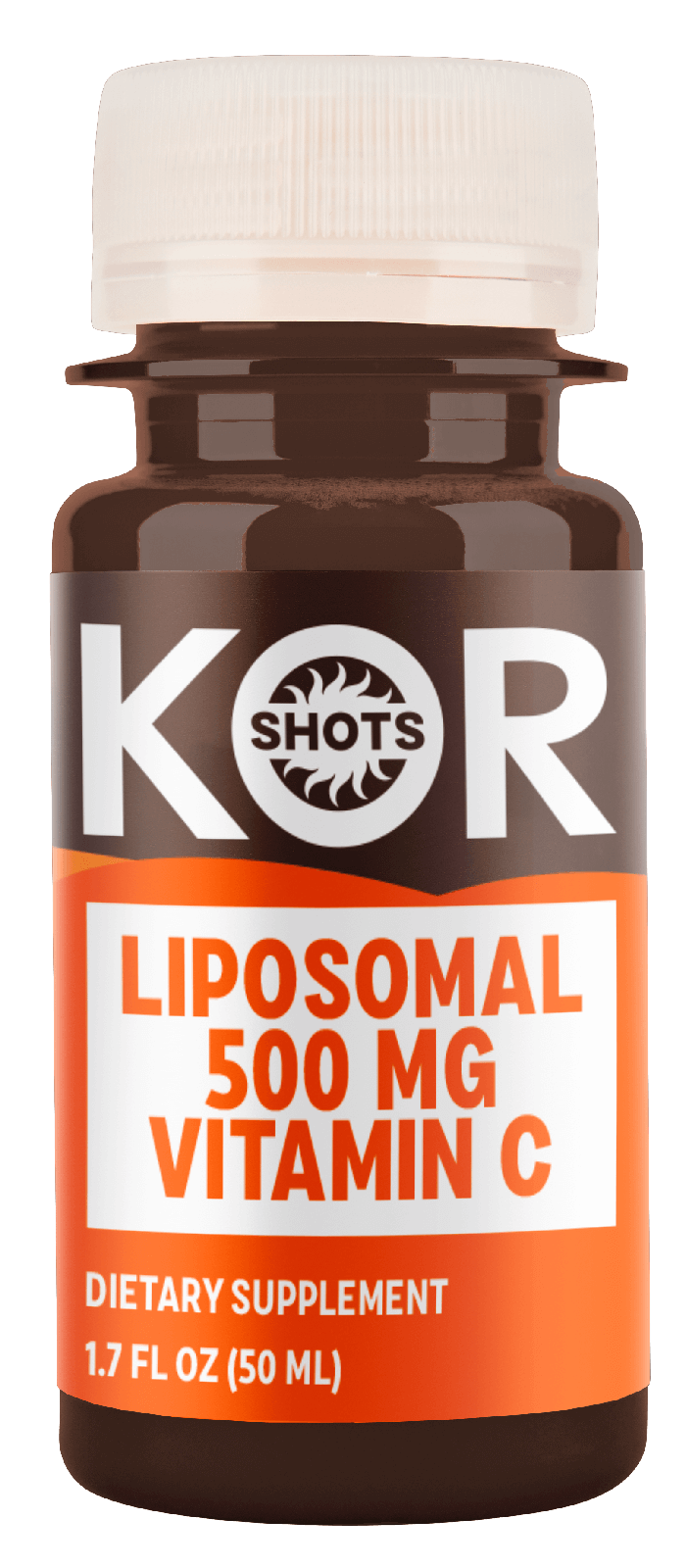 Omega 3-Ginger-Turmeric
First to Market Omega-3 focused shot. Amber bottle for enhanced function and nutrient protection.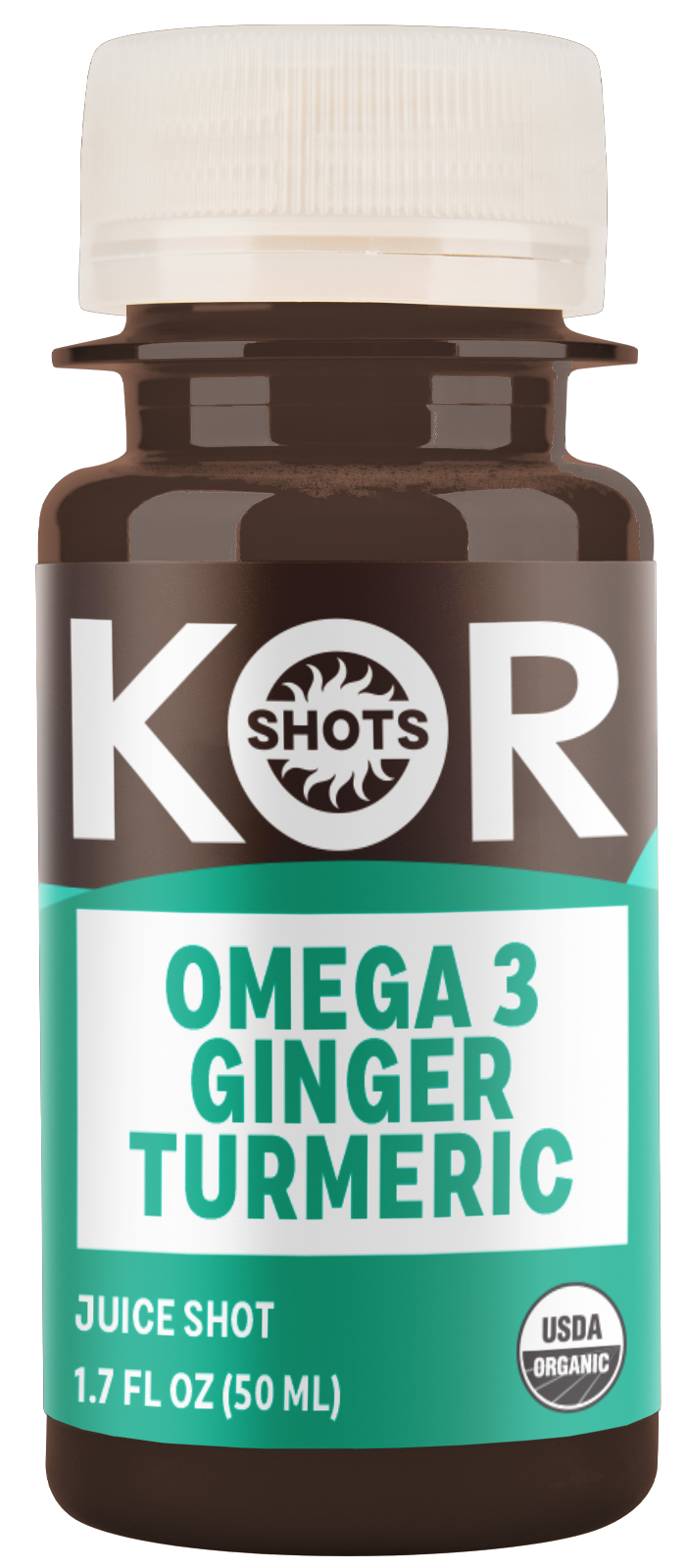 KOR KIDS Apple
Organic apple juice with vitamins, probiotics & omega-3
KOR KIDS Orange
Organic orange juice with vitamins, probiotics & omega 3
KOR KIDS Dragon Fruit and Elderberry
Dragon fruit and elderberry juice with vitamins, probiotics & omega-3